Babies & Bumps
I admit that I did not fully enjoy baby photoshoots until I became a mom. Everything changed the moment I knew what my new mothers were feeling when they held their hearts in their hands. Can we talk about how counter-intuitive it is to take maternity photos? You feel like a whale. None of your shoes fit. Your face is puffy.
Yet YOU certainly don't think those things when you see this photo of me below! *hopefully?*  So, face the facts: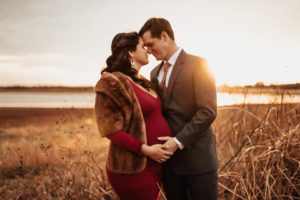 The miraculous process of growing a human is empowering even when it doesn't feel glamorous.
When I look at my maternity photos I don't think of the tums and the feeling of my ever-shrinking bladder. I feel like a freaking boss. My size didn't matter because Ellie, my daughter, was inside me. My world was about to change and I do not regret capturing that stage of my life.
Experiencing Love at First Sight
Newborn Sessions are a chance to break out of the crusty shirt and capture tiny fingernails and lil yawns. New moms often get lost in the never-ending diapers and night feedings. I've been there—the baby stage is fleeting and mommies are delirious! Let me help you remember the beauty of this stage. Let me show you visual proof of what. a. boss. mama. you are.
Newborn Session
$500
Maternity Session
$400
BUNDLE UP SPECIAL BEBE
A mini maternity session (2o mins) in Fort Worth
A in-home newborn session in your home (1 hour *ish*)
$750