$195 Family Mini Session
+20 minute session at a designated nature location
+20 high quality edited images (digitals) for you to print as you wish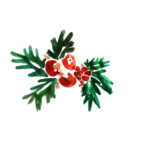 These sessions are short and sweet but packed full of joy. A percentage of your payment is always paid forward. Your gift this year will go towards funding the construction of a church building in Chiang Mai, Thailand. Here are the dates:

Dallas ~ Saturday, Nov 13 morning
Fort Worth ~ Saturday, Nov 13 evening
 Abilene ~ Tuesday, Sept 28 evening
College Station ~ none available this year




Upon clicking "Continue" you will be re-directed to Paypal to reserve your time slot by paying the $50 deposit. Please note: AM slots will be in Dallas, PM slots will be in Fort Worth. If you have ANY questions before booking, call or text Asia at 325-370-2155.